One aspect that we cannot afford to ignore when dealing with narcissistic abuse is the role of the demonic. It's crucial to not only understand what a narcissistic abuser is and how they operate, but it's equally important to understand the seducing and destructive spirit that operates behind them. It's imperative to know your enemy in order to defeat them. God wants His daughters free from every destructive person and spirit in their life, so that we can truly walk in abundant life and freedom, pursuing to the fullest all that God has for our lives!
 

"For we do not wrestle against flesh and blood, but against the rulers, against the authorities, against the cosmic powers over this present darkness, against the spiritual forces of evil in the heavenly places." – Ephesians 6:12
Warlocks In the Church?
Maybe this is a topic that you've never considered. Warlocks in the church? To some this may seem far-fetched but I assure you that this is a very real thing. Some warlocks may operate in this spirit without realizing what they are tapping into or being influenced by while others may be acting intentionally and be actively involved in witchcraft and/or the occult and simply posing as believers. 
Book Recommendation
I was recently honored to write a foreward for a book on this very topic. The book called "Crushing Warlock Opposition" was written by someone that I truly respect and admire, Dr. Taquetta Baker.
You can read my endorsement here:
Dr. Taquetta Baker has masterfully written on a very hidden topic that has wreaked havoc on many in the Body of Christ. With her vast experience in spiritual warfare and ministering deliverance, combined with her incredible study and knowledge of the Word of God, Crushing Warlock Opposition is powerfully informative and an excellent weapon of war. Not only does Dr. Taquetta dive deep into the nature, characteristics, and tactics of a warlock but also includes powerful keys of freedom, prompts and deliverance activations.
I highly endorse Crushing Warlock Opposition to every individual believer, church, small group leader, apostolic hub, or leadership team as an essential tool in your spiritual warfare arsenal! You will be well equipped to not only identify warlocks but how to not to be deceived or seduced by this veiled and cunning opposition; crushing it completely. Get ready for FREEDOM!
Jennifer Nestler
Founder, Esther Company
Excerpt One of Crushing Warlock Opposition:
"A warlock is always at war with what is of God. The warlock seeks to hook a person then lock them in under their prison of control. Initially when the locking occurs, the person hooked in may experience a sense of security, protection, and regard, for being in the intimate or secure space of the warlock. The warlock will make the person believe this is a sacred space and they should be honored to be there. As the person becomes comfortable, vulnerable, susceptible, unguarded in their perceptions and behaviors; reliant and relinquishing of control to the warlock, the person then enters a war with striving to honor the demands, controls, manipulations, and seductions, of the warlock and honor the truth of God's standards, will, and purpose for their lives."
Excerpt Two – Characteristics Of A Church Warlock:
"Warlocks groom their women using their spiritual charisma. They appear spiritual as they use their works to seduce women into their web. Most warlocks do not have an intimate relationship with God and are surface in their walk with God. Saints, especially women, tend to look at their religious acts or fall for their seductive spiritual jargon when God looks on the heart.
Can be a believer or non-believer.

Handsome or distinct, unique, and interesting in physical appearance, demeanor, and character.

Seductively drawing, alluring, mesmerizing.

Cunning and crafty.

Use trickery and deception to lure their victim.

Prey on the innocence and purity of others.

Seek to steal one's purity and virtuous standing with God.

Prey on women who desire marriage, insecure in their identity, and anxious in their ability to wait for a mate.

Some hide amongst the members and search out his or her prey, while others use religious works to draw prey to himself.

Rushes relationships, to hook his prey.

Studies their prey so they can war successfully to lock down their soul.

Use words to curse, lure, cast spells on his prey. Gives gifts to flatter and draw prey unto himself.

Covenant breakers and lack true commitment though may speak otherwise.

Not truly submitted to leadership, the vision of the ministry, the fellowship, or to people in general; very individualistic in his ideologies and works; uses this to draw victim into secret encounters and sinful behaviors.

Self-absorbed but makes other interested in pleasing and engaging him.

Tend to have two or more personalities; can be charming one minute, angry, violent, and controlling the next.

Enrages when feels threatened in his manhood.

Tends to use verbal intimidation, belittling, manipulation, aggression, to steal the victim's identity and self- confidence.

Poor communicator; insecure, while appearing prideful and overly self-confident; will become aggressive and belittling when misunderstood or when insecurity is exposed.

Blames inappropriate behaviors on the victim; presents himself as the victim even though he is the offender.

Soul ties his victim to him then use shame, blame, guilt, false promises and prophecies to keep her locked to him.

After grooming his victim, isolates them from loved ones, ministry purposes, and the fellowship.

Victim will begin to experience spiritual, emotional, physical, and financial decline due to being locked down by the warlock, and him draining them of the fruit of their identity and purpose.

May try to make the victim financially dependent on him or may become financially dependent on the victim, while claim what is theirs as his, and demanding or manipulating the victim to care for him.

May come from an unhealthy family or life background; is unhealed of these wounds. 

Controlling, very jealous, accusatory, constantly questioning and demanding answers regarding people, whereabouts, and actions.

Once sex is involved, it soul ties the warlock to the victim. This makes deliverance more difficult. It also further locks the victim in where they have challenges making decisions for themselves.

Withhold love, sex, communication as punishment or to further lock victim into his control.

Embarrasses victim in front of others; may contend it was a joke, a misunderstanding, or deserved.

Makes victim feel as if they are losing their mind and do not trust themselves anymore; victim has lost self and can only be restored until the relationship is severed or the warlock receives personal deliverance and healing.

May become physically aggressive; will be nice one minute and engaged as if he is another person the next.

Will refuse intervention from leaders, parents, authority figures; will claim challenges handled without outside interference; this only further isolates the victim and promotes helplessness and hopelessness with breaking free.

Is bound by the demonic spirits that oppress or possess the warlock since their soul is tied to his; must be free from these spirits to be totally delivered from the warlock experience.
God Wants His Daughter's Free
As the darkness in the Earth becomes darker, the glory of God will shine even brighter. It is so important to arm ourselves with truth from the word of God and to sharpen and grow our discernment. It says in 2 Corinthians 11:14 that devil comes "as an angel of light." This is usually how narcissists and warlocks enter our lives as well. It's crucial to ask Holy Spirit about every relationship in our life and to surround ourselves with others who can help us discern as well. It's imperative to ask, did God send this person into our life or did the devil?
Just as a robber doesn't bother breaking into a home that has nothing of value, so too the devil doesn't waste his time trying to rob, steal, kill and destroy a women who doesn't possess great value. My prayer in sharing this book is that it will help you learn about the reality of warlocks in the church, how they operate, and that God would equip you to conquer this spirit. At the end of each chapter, Dr. Taquetta includes helpful deliverance activations for this very purpose. You can purchase her book by clicking here.
God wants His daughters free from the chains of abuse and from every demonic and destructive spirit, so that they can take their rightful place, ruling and reigning in the Earth and accomplishing great exploits for the Kingdom of God! It's time!
More About the Author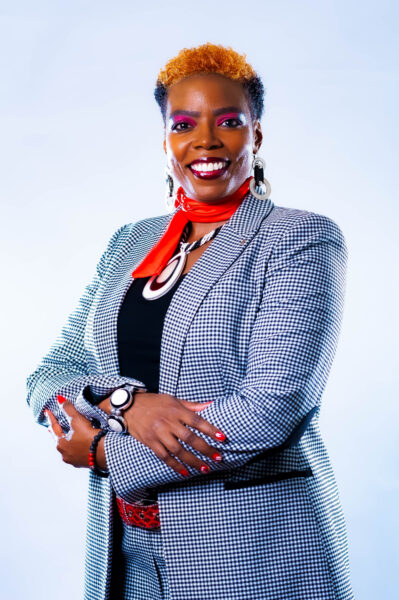 Taquetta Baker is the founder of Kingdom Shifters Ministries, Kingdom Wellness Counseling & Mentoring Services, and Kingdom Shifters Wellness University in Muncie, IN. Kingdom Shifters Ministries (KSM) is a Jesus focused ministry with a heart to see people, churches and communities healed, delivered, and liberated to walk in the fullness of their destiny. Taquetta is an ordained apostle that has authored 50 books and two decree CD's. She has a doctorate in Ministry, and a Master's Degree in Community Counseling with an emphasis on Marriage, Children and Families. Taquetta is Certified Life Coach, Certified Professional Coach, Certified Executive Leadership Coach. She has a Certification in Belief Therapy from the Therapon Institute, and has over 22 years of professional and Christian Counseling, mentoring, and Life Coaching experience.
Taquetta is a SHIFTING apostle that believes, trains, and equips others in balanced deliverance, all manner of prayer, apostolic reform, counseling, emotional wellness, and rightfully dividing the true word of God where people can live progressively healthy. Learn more about Taquetta on her website at Kingdomshifters.com.
Decreeing a demonstrative kingdom SHIFT over your life and destiny! SHIFT!
For a full listing of Dr. Taquetta Baker's books, you can visit www.kingdomshiftingbooks.com.